The product photography  in my Etsy shop is probably my most complimented 'feature' throughout my entire shop and blog.
'I LOVE your photos – I always know when I see one of your listings!'
'How do you take such pretty photos of something so simple?!'
I am not, by any means, a photographer. A lot of my product photos are taken with my cell phone camera, though some are taken with my the basic settings on my 10 year old DSLR. You can take awesome product photos, as well, with just about any camera!
1. Natural lighting, all the way! 
Unless you're using a light box (and I'll have a tutorial on creating one of those, soon!), take all of your photos in natural lighting. Turn off any surrounding lights, and move your products next to a window. Or, even better, get outside and photograph. The key to outdoor photography is to find some shade. No flash, no direct sunlight, and no indoor lighting! If it's a sunny day, find a shady spot where your product is well lit. If it's an overcast day, just head outside! All of my photos, believe it or not, are taken on an extremely messy covered balcony.
2) Sharp, Focused Photos!
Lighting and focus are really the two biggest keys to great product photography. Personally, I use manual focus on my camera….because my auto-focus is broken. If you're using your cell phone, like I often do, make sure you tap and focus the camera app before you actually take the photo. The better lit the area, the greater the chances of the photo being in focus. If you have a macro setting on your camera (normally indicated by a little flower), use it! Another key to sharp photos is to triple shoot – either use the triple shoot setting on your camera or just hold the shutter button down longer. When you press the button to take a picture, the camera moves a tiny bit. However, if you hold the button down and triple shoot, the second and third pictures often come out sharper than the first. Try it!
3) Get creative with backgrounds
One of the reasons my photos stand out as much as they do is because I use a similar, creative background in all of my photos. Honestly, they're just sheets. Most of them are vintage sheets, but the teal fabric you see all the time is a hand-me-down sheet from a teenage relative. You don't want to use identical backgrounds if your products are similar, because the customers will see a sea of sameness in your shop, but cohesiveness is important.
Here are some great backdrop ideas:
- burlap
- Wood – cutting boards are great for this! I got mine for $10 at Ikea andt is HUGE
- A picture frame with lace stapled in it and vintage hooks around it for earrings and jewelry
- Coordinating fabrics
- A window pane
- A backdrop against a wall <– great for those with big items or clothing.
- Vintage sheets, curtains, blankets, or clothing from the local thrift store!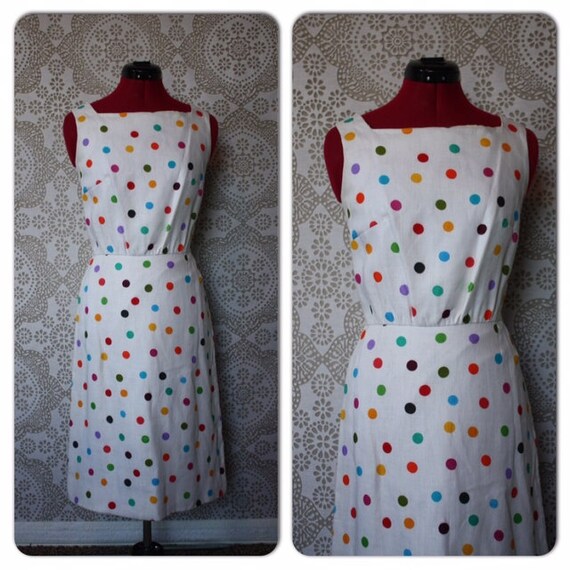 Andie at Pursuing Andie, uses the same background for all of her vintage clothing photos, and the same background with a wooden shelf for all of her accessories – I LOVE browsing her shop, and can spot her search listings in a heartbeat.
4) Capture the Details and Action!
Don't just take a shot of the product, get the details AND the product in action. Selling necklaces, hats, or clothes? Put them on an actual person, or fake model. Make sure to photograph the cute buttons on that vintage top, the swirls in the charm you made, or the stitching in the wall hanging you embroidered. Selling home decor? Set it up like a customer would, and shoot it!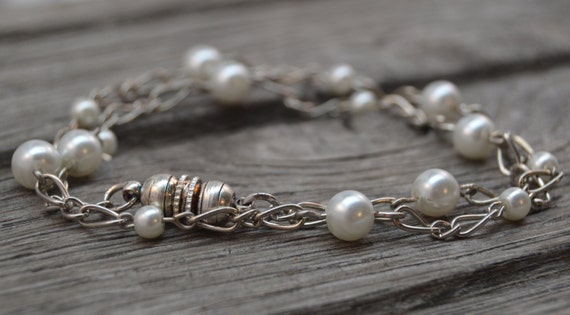 Kass from Homespun Aesthetic is great at capturing the details of her tiny jewelry, and photographs them on the same wooden background!
5) Consistent lighting, filters, and editing
Some days, it's just gross out and I shoot in my open balcony door (with sheets in a laundry basket. True story.). When I do this, my photos are a little darker than when I shoot outside if I don't change the settings on the camera. Don't be afraid to lighten these up a bit in Lightroom, or a free program like Fotor or PicMonkey! Just make sure your items actually look like your items after your edits. While you're at it, don't go filter crazy – people like clean photos of the products they're buying rather than the artsy photos we see nowadays on IG. I add the same two filters to my IG product photos, but not in the shop photos. If some of my photos aren't as sharp as others, I'll increase the sharpness a tad in a program as well. However, do NOT mess with the saturation and brightness – you don't want to mislead your customers into thinking your products are brighter or more colorful than they really are and customer complaints abound when photos are misleading.
I also use the exact same editing filters every time – I have a matte and a vintage matte version of every photo, as well as a clean edit. This helps me cross promote and use photos that work better on each social media platform.
6) Create a permanent photo set up, or a portable one!
Depending upon what you sell, you can create a permanent or portable photography set up. Mine is a very portable basket full of sheets. I can take it out to the balcony and set it up in the same spot, with the same lighting, every time. You can move furniture next to a window and clear it off to use the surface when you need to take product photos. You can have an outdoor table and a portable bag or box of wooden stands, jewelry boxes, or plants to use as props. Having a set up helps keeps things consistent as well as makes the photography process go more quickly. I never have to second guess what I'm going to do for product photos, because I have an easily accessible system.
Other Tips:
- Don't go crazy with distracting props. A simple background that helps the product stand out is best.
- Don't go too color crazy, either! Again, the focus should be on the product itself.
- Play around with complimentary colors! Remember, complimentary colors are opposites on the color wheel. So, green and red, blue and orange, purple and yellow, etc. – try accenting with the color opposite and see if that helps your photos 'pop'!
- Don't cover your photos in writing. ONLY my 'Any two for $25′ type listings have text on them, because the mobile Etsy app already puts text over the photos and too much can be distracting. Even worse, the texts can overlap and make it all unreadable.
- Try shooting from different angles – shoot from directly in front of your product, from the sides, as well as above.
What photo tips do you have to share? Which tip are you going to try to implement first? 
Grab my Weekly Prep Worksheets!
Want to rock your goals and make them happen like I do? Come grab a copy of the exact Weekly Prep Worksheets I use to plan my week and make reach my goals!